The best place in Ireland to get all the Fun Factory sex toys at the cheapest prices. FunFactory is one of the most stylish and popular sex toy brands in Europe. With precision German engineering combined with funky and sexy styling FunFactory are a standout brand that will take pride of place on any bedroom locker. From the innovative Cobra male masturbator to vibrators like the Fly, Layon, elLove and a a huge range of fantastic sexy toys to get you rockin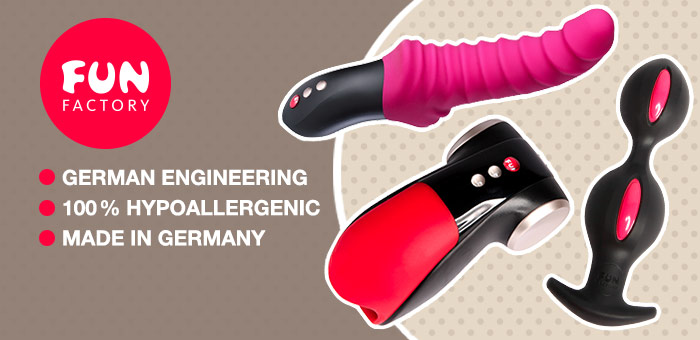 This short and robust vibrator is enhanced with an amazing curvy profile all around, in addition to stimulating the clitoris.
»Stubby« massages the G-spot with its curved tip. Its short and unique shape is perfect for anal use as well, it will tantalize the area surrounding the anus with its profiled wreath.