Orderline (10am-8pm) : (056) 772-3434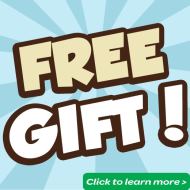 100% Irish Owned and Operated
We are based in Kilkenny and are 100% Irish Owned and Run.
Support Irish Jobs and Products even in the bedroom. PlayBlue is Ireland's biggest and best online sex shop.
Latest From The Blog
At PlayBlue we want our customers to make informed decisions to make sure they get the best advice p[...]
A PlayBlue giftcard is the perfect gift for that spe

Sophistication, beauty and function poised to delive

The world's no. 1 couples vibrator, completely redes
PlayBlue Highlight Product
Sophistication, beauty and function poised to deliver a compact feature packed premium rabbit vibrator with the capacity to satisfy your every need. The tip of this rabbit vibrator has been designed with pleasure in mind. Curved to reach that magical g-spot, tempting it with a soft, smooth rotation and a three speed massage setting.
Welcome to PlayBlue - Ireland's Best Online Sex Shop
PlayBlue is the best online adult store in Ireland and has been for quite a while. We have an ever expanding range of toys that are sure to satisfy.
We stock everything and offer free next day delivery to the whole island of Ireland. Our ever expanding range is by far the cheapest in Ireland too. Our motto here is order it today play with it tomorrow. We pride ourselves on giving customers a personal experience in an online shop.
We are very proud of PlayBlue but are equally fanatical about customer service and about keeping our customers totally satisfied before and after purchase. We love hearing from our customers and would be delighted to hear from you.
We have over 14 years experience selling sex toys in Ireland and have built up a wealth of knowledge of what the customer wants and the latest developments in the industry so you can trust us to know what you really want from an andult store.
You can also visit us in Kilkenny too, yes we're real, so check out our toys, read our blog, get our newsletter and I'm sure you'll love our website as much as we do. If you see anything on this website you'd change or something you don't like please tell us so we can fix it. All comments good and bad are greatly appreciated.
What are you waiting for? Get shopping at PlayBlue Ireland's No1!
Thanks and Enjoy
Judy