Orderline (10am-8pm) : (056) 772-3434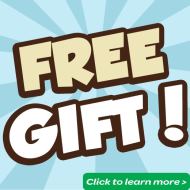 100% Irish Owned and Operated
We are based in Kilkenny and are 100% Irish Owned and Run.
Support Irish Jobs and Products even in the bedroom. PlayBlue is Ireland's biggest and best online sex shop.
Latest From The Blog
I was driving into the office yesterday, it was way too cold to cycle as I'm a real fair weath[...]
If you are stuck for ideas in the bedroom recently, or

Sophistication, beauty and function poised to delive

The world's no. 1 couples vibrator, completely redes
PlayBlue Highlight Product
The original RO-80mm ammo style bullet from Rocks-Off is still the most powerful single speed bullet in the world. With one touch operation and powerfully intense vibes, this discreet little pleasure bullet will have you weak at the knees. The cool, soft chrome finish feels luxurious on your skin and the 100% waterproof design means you can take the RO-80mm anywhere with you, even the bath tub. Packaged in its own reusable tube for easy storage, you can pop this pocket sized treat in your handbag so you'll never be left unsatisfied. This high calibre bullet is available in chrome, red, black, pink and purple. Is it easy to see why this award winning toy is still a best seller all around the world!
Welcome to PlayBlue - Ireland's Best Online Sex Shop
PlayBlue is the best online adult store in Ireland and has been for quite a while. We have an ever expanding range of toys that are sure to satisfy.
We stock everything and offer free next day delivery to the whole island of Ireland. Our ever expanding range is by far the cheapest in Ireland too. Our motto here is order it today play with it tomorrow. We pride ourselves on giving customers a personal experience in an online shop.
We are very proud of PlayBlue but are equally fanatical about customer service and about keeping our customers totally satisfied before and after purchase. We love hearing from our customers and would be delighted to hear from you.
We have over 14 years experience selling sex toys in Ireland and have built up a wealth of knowledge of what the customer wants and the latest developments in the industry so you can trust us to know what you really want from an andult store.
You can also visit us in Kilkenny too, yes we're real, so check out our toys, read our blog, get our newsletter and I'm sure you'll love our website as much as we do. If you see anything on this website you'd change or something you don't like please tell us so we can fix it. All comments good and bad are greatly appreciated.
What are you waiting for? Get shopping at PlayBlue Ireland's No1!
Thanks and Enjoy
Judy